Staying Safe - in and out of school
These pages have been designed using content from a range of websites to help give you a one-stop shop for hints and ideas about keeping children safe.
If you have a useful website or ideas for this page , we would be happy to include them! Please contact the school office who will pass them to Mrs Reed.
Seasonal Safety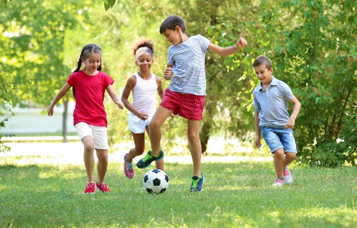 When the warmer weather finally arrives, summer is a wonderful season to enjoy the outdoors. We would encourage all our pupils to get out in the fresh air and be active! However, there are some hazards that arise during the summer months that we need to make children aware of; we have compiled some examples below to provide information for children and families.
Although most of these illustrations seem like common sense, and significant accidents are rare, all of these instances represent the sorts of occurrences that have impacted on our pupils, some in the last few week! Others are topical for the Boston/Lincolnshire area.
We will update our pages again for the Autumn and winter months .
Keep Watch Near Water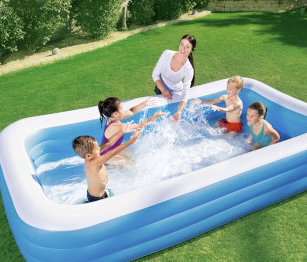 Boston is a town with many waterways, and we live close to the beauties of the Lincolnshire coast. Summer water safety is paramount and should be at the top of any parents' mind. It only takes seconds for drowning to happen. Actively supervise children at all times when in or around water, including ponds and paddling pools in the garden.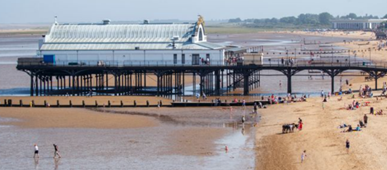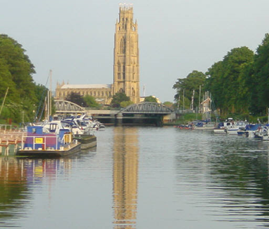 Car and Road Safety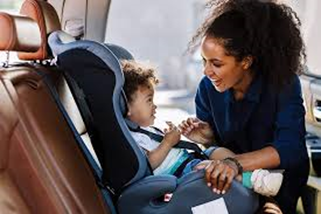 Make sure your child's car seat is properly fitted before hitting the road for a family holiday and ensure children stay strapped in even if they are hot and restless. Never leave a child unattended in a car. The temperature inside a car can rise quickly, and just a few minutes can be very dangerous.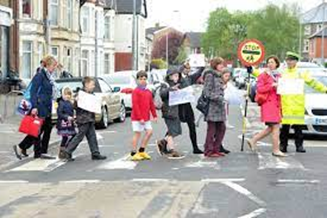 Get young children into the habit of holding your hand or use walking reins when near busy roads. Ask questions while you're out to help them understand simple ideas like 'fast' and 'slow' - You can teach your child the Green Cross Code, encouraging them to stop, look, listen and think, but they won't always remember safety rules, especially if they're excited or spot a friend across the road. Children will copy what you do, so model how you want them to behave around traffic. If you can do the right thing, it will help them get into good habits.
Heat and Sunshine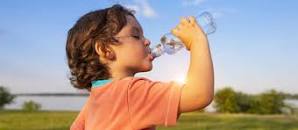 Heat Exhaustion
In hot weather it is much easier for children to overheat or dehydrate, especially when they are over-exerting themselves in the heat. Adults should always be present to ensure children are taking rest intervals in the shade and drinking enough fluids to present the risks of heatstroke or dehydration.
Protect skin from the sun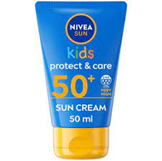 Apply sunscreen SPF 30 or higher whenever your child is going to be outdoors and add a sunhat. Reapply sun screen every three hours or immediately after your child has been in or splashed by water. Try to avoid outdoor activities during peak sunshine hours and consider dressing children in sun protective clothing.
Play Equipment
Age-appropriate Equipment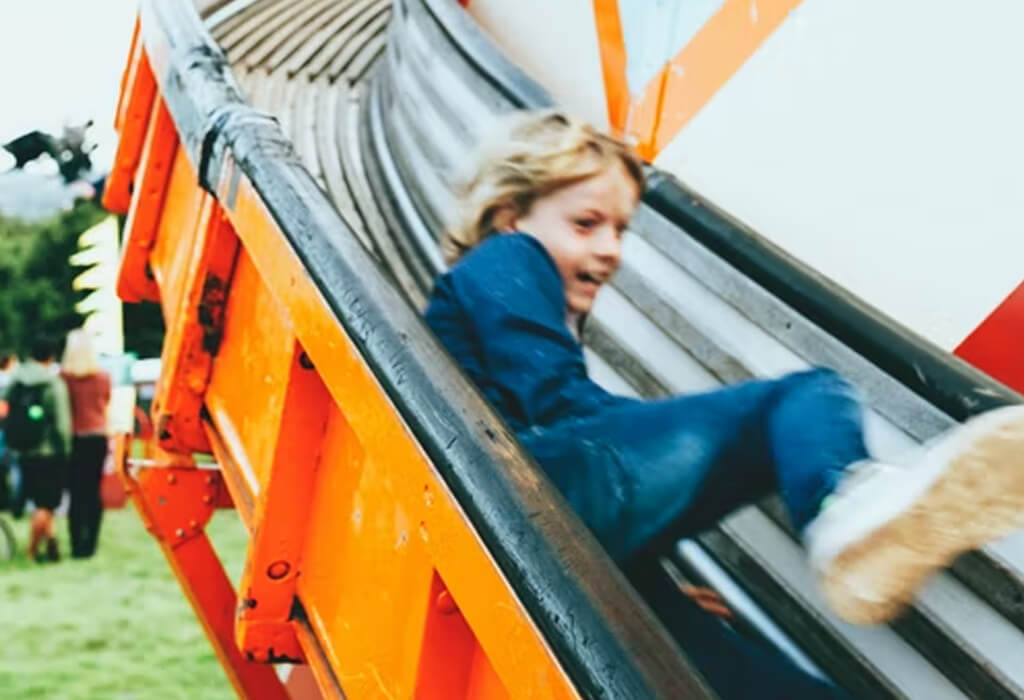 Adult supervision is a key part of playground safety as it can help prevent injuries before they have the chance to occur. The temptation to play on equipment unsuitable for their age can be strong for younger children, and this can result in an injury. A fall, for example, from a height could be much more serious for a smaller child, than an older one.
Similarly, check playgrounds on arrival, especially any covered areas, for any inappropriate items that may have been left there by older children or adults.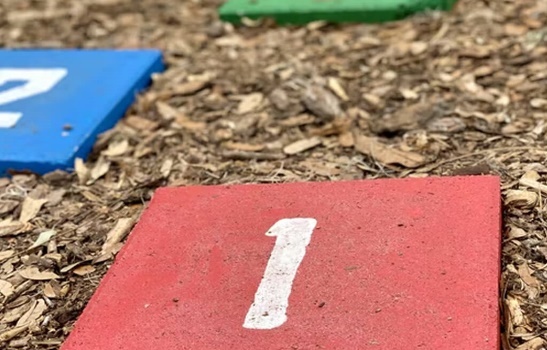 Trip Hazards
It is important that outdoor equipment and flooring is maintained in case it is causing a trip hazards. Check for any edges that may be peeling away, cracks, dents in the surfacing, and so on. Remember to keep an eye out for natural hazards too, such as branches, rocks, tree stumps, etc., if possible, remove them to ensure that your child/children have a fun and safe playing experience.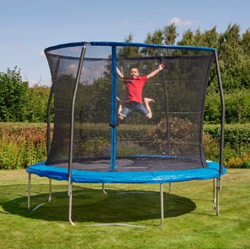 Trampolines – many children love to go on trampolines and can be entertained there for long periods of time. Ensure that if the trampoline is raised (off the floor) that there is a safety net around it so that a child does not fall from a height. Check that the trampoline is in good condition ensuring springs are not sticking out or material is wearing away. Common injuries on trampolines are often as a result of performing somersaults, so make sure you speak with your child/children about how to play safely.
On the Farm
Farms and Farm Machinery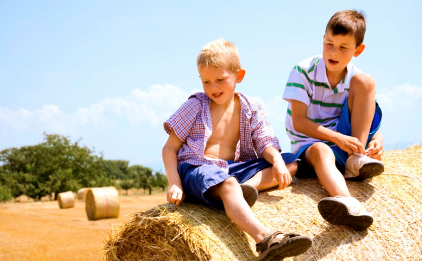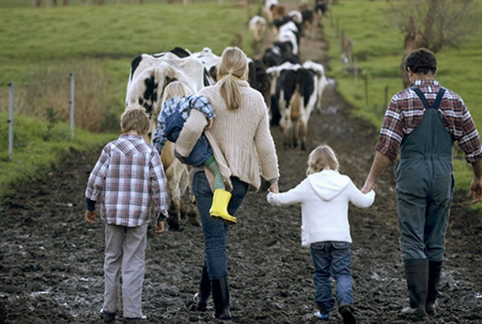 Farm machinery, animals and buildings can present with some very serious safety hazards, which can prove highly dangerous to children who may play there.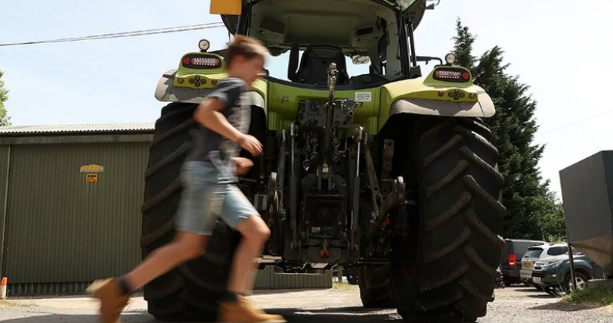 Always supervise your child when in the countryside, there's lots to enjoy and discover but there are unseen hazards too. Follow the country code and ensure children do not play unattended in farmyards or on farmland.
"Over the past decade, 11 children, all under the age of 13, have been killed in farm workplace incidents, according to official statistics."
Farmers Weekly 2019
Fire and BBQs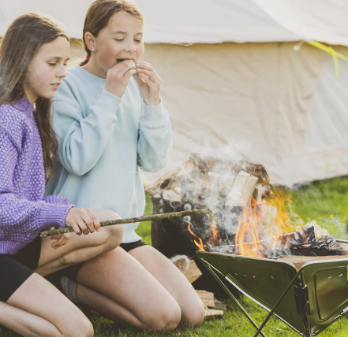 Barbeques and Fire pits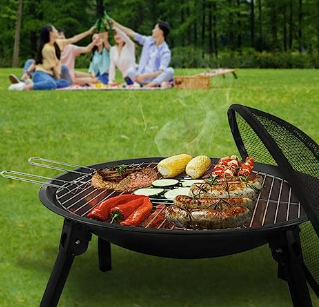 Opportunities to cook and camp outdoors are exciting ,different and to be shared with all the family! But they can be hazardous too. Chose a sturdy BBQ or pit, have a cover available, never let children use unsupervised. Keep fuel and matches away from little ones. Extinguish coals when you have finished using them.
Bites and Stings
Bug Bites and Insects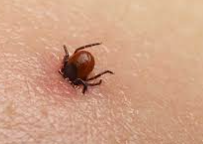 Although most tick bites are harmless and only a small number of ticks are infected with the bacteria that cause Lyme disease, it's still important to remove a tick as quickly as possible.
See more : https://www.what0-18.nhs.uk/parentscarers/worried-your-child-unwell/tick-bites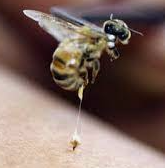 A bee will usually leave behind a stinger attached to a venom sac. Remove it quickly using a scraping motion, a hard-edged card like a debit card is perfect for removing the sting.
Wasps don't leave their stinger which means they can sting again. Clean the area with soap and water and apply an ice pack wrapped in cloth or a wet cloth for a few minutes. Use an age-appropriate antihistamine to help with pain and itching, you can also apply calamine lotion.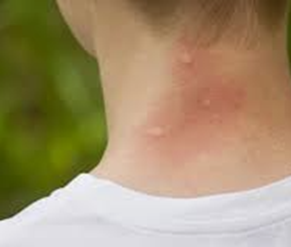 Mosquito bites are irritating and can be sore. If scratched until the skin break they can become infected. Use an age-appropriate antihistamine to help with pain and itching, you can also apply calamine lotion.
Call 999 if a child shows signs of anaphylaxis after a bite. Symptoms include swelling of mouth, tongue and airway, which needs to be treated immediately.
See also https://firstaidforlife.org.uk/what-bit-me-ultimate-guide-common-bites-and-stings/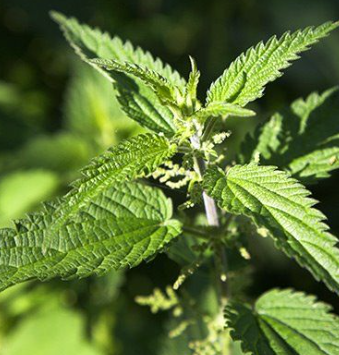 Plant stings
Nettles are the plans most you are most likely to come across that will sting.
Coming into contact with stinging nettle causes a sharp, painful sting, followed by a burning sensation and sometimes itching. The irritation can linger for several hours and cause hives near the site of contact which can last up to 24 hours. Treat with an age-appropriate anti histamine .
See also https://www.everydayhealth.com/poison-ivy/rashes-caused-by-poisonous-plants/