Reception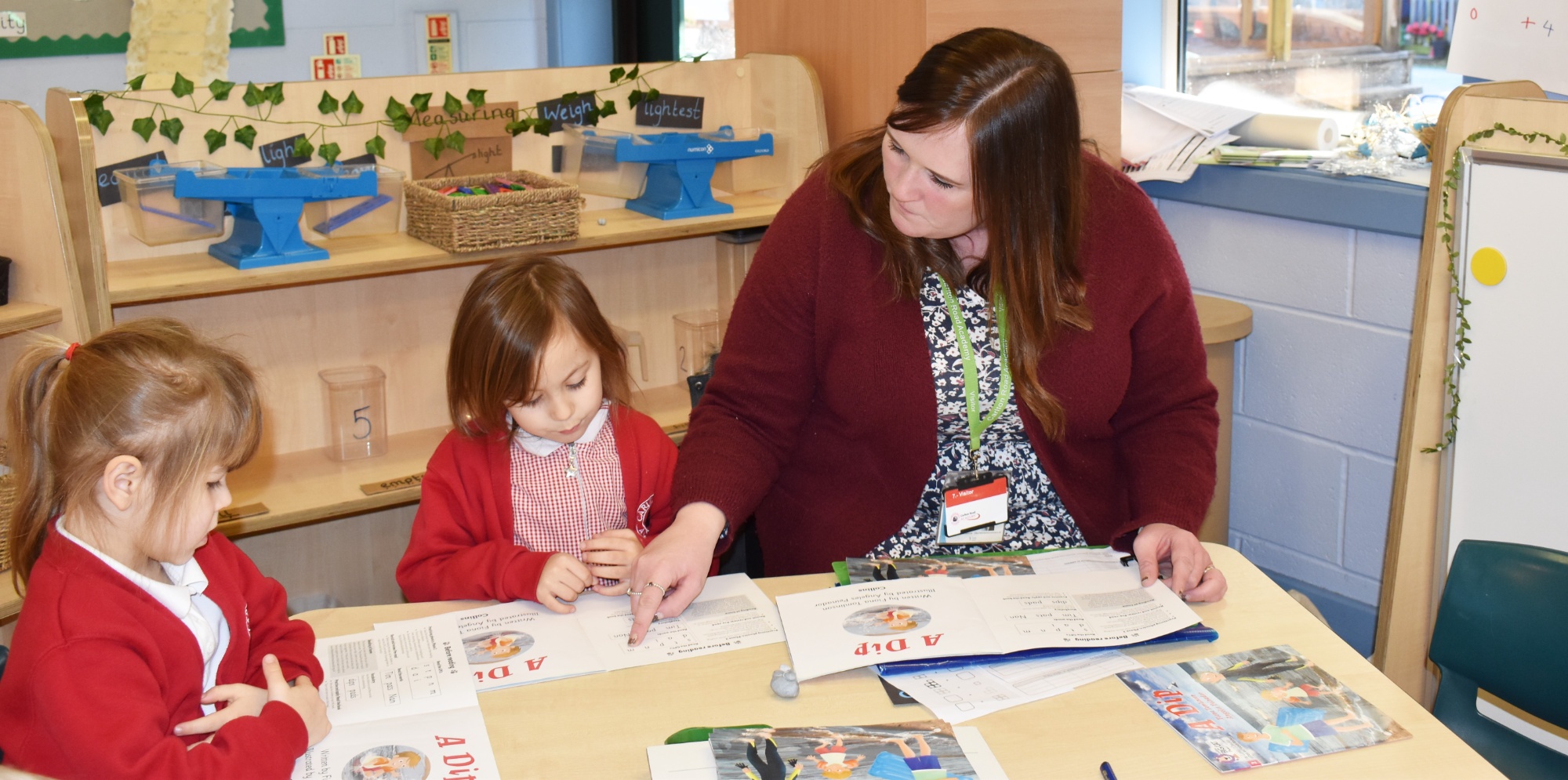 We have two Reception classes which are ample in size - far larger than average! As well as a generous outdoor area set out for learning and physical activity.
Classes are well staffed, inviting and intriguing prompting curiosity and a love of learning.
Every year we invite parents/carers in to visit the setting and attend our intake evening for September. Please see below our latest intake slides shared with parents/carers for September 2023 Reception starters.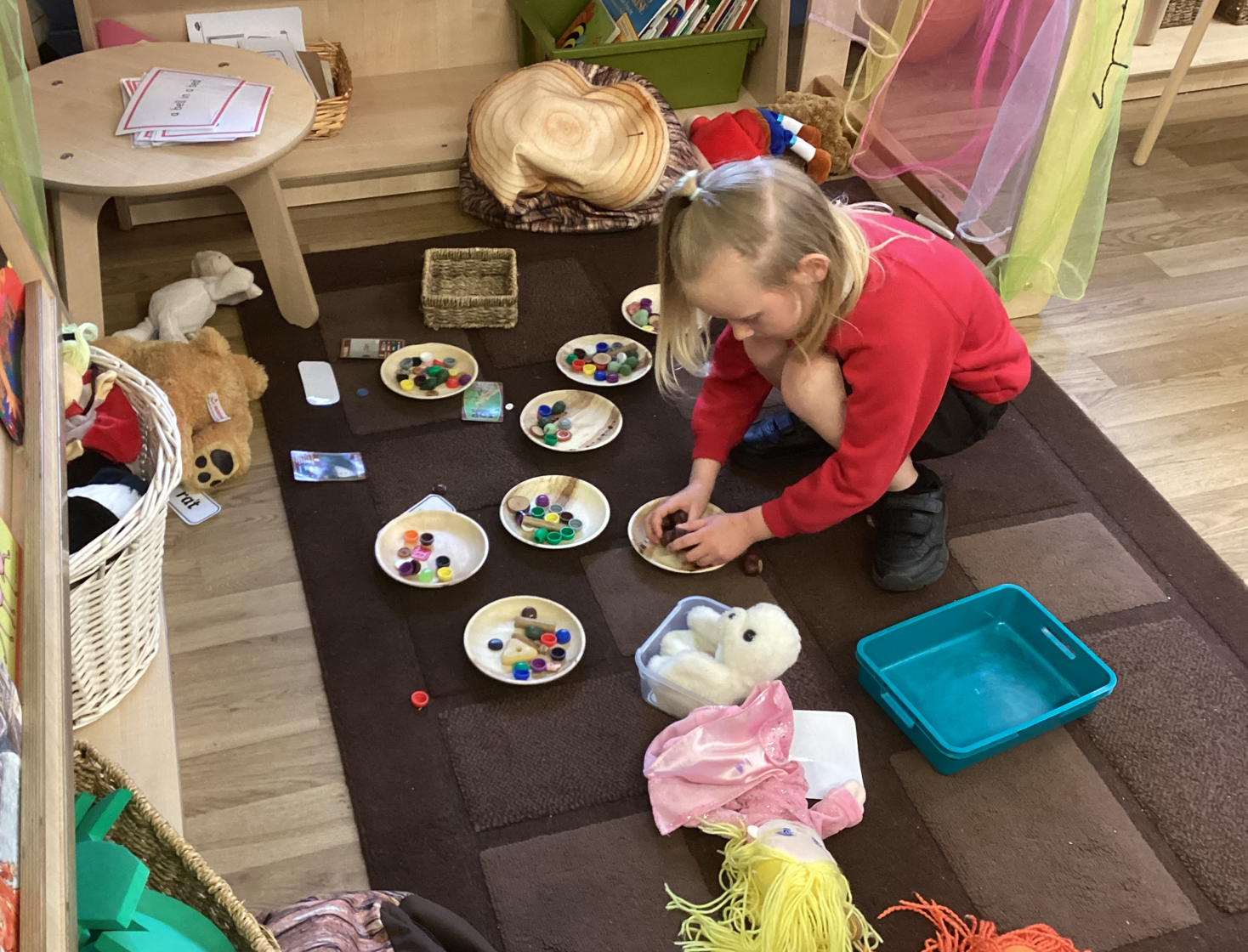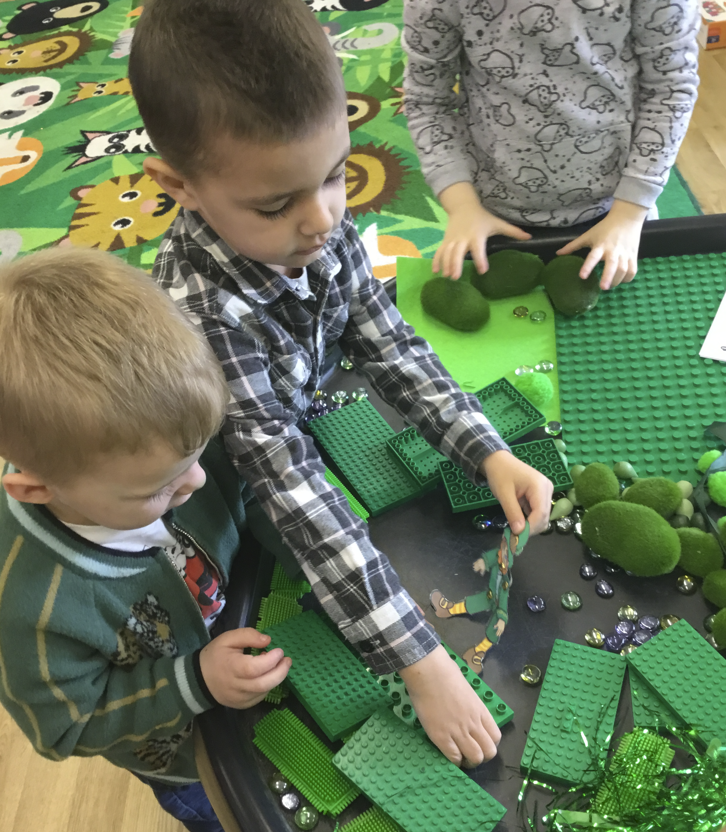 Making tea! Playing on St Patrick's Day
When the real Incey Wincey Spider came to school!