Community
We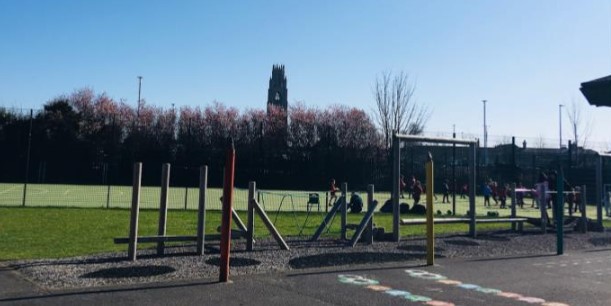 Carlton Road Academy is proud be situated close to the heart of our town, almost in the shadow of the famous 'Boston Stump' and not far from the wild wetlands that are a feature of our coast. This has inspired our school motto "Aim High – Dream Big".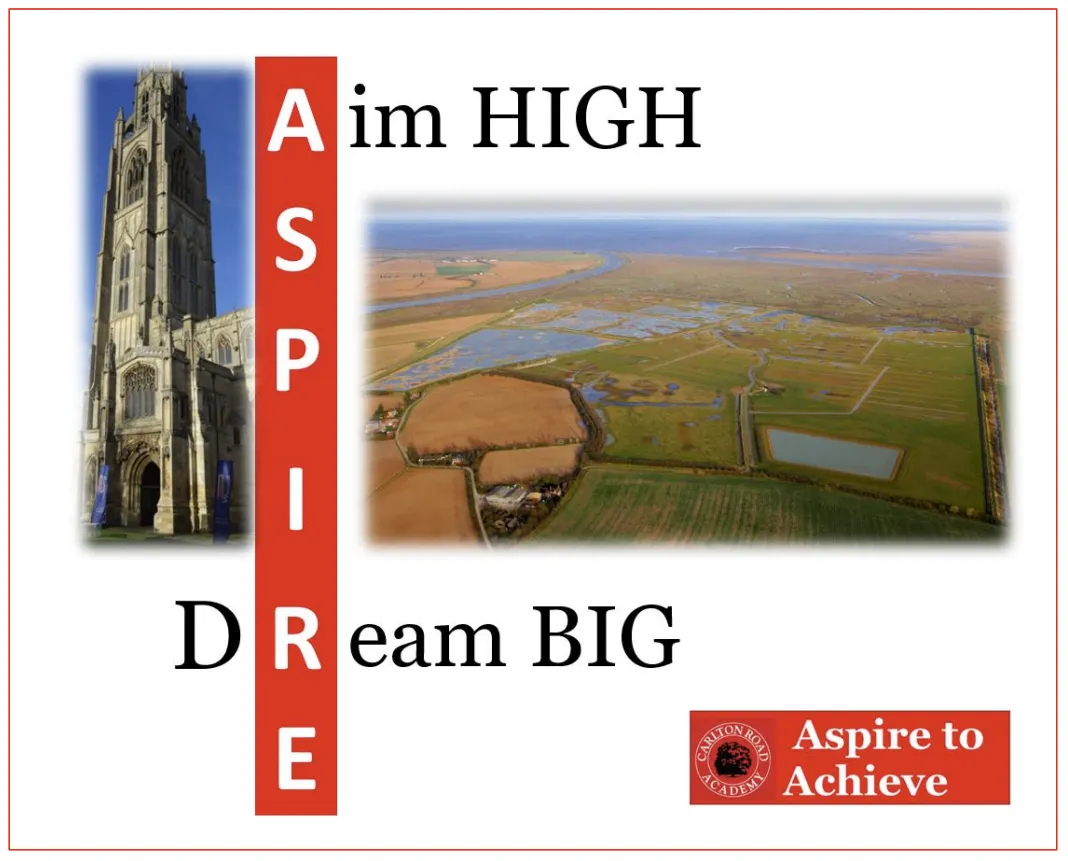 Our children travel to us from close by and from further afield in the town. Our community is represented in our school.
Parents who attended Carlton Road School now bring their children to our academy; families from across Europe have settled nearby, some children have come from elsewhere in the world, travelling with their parents who have come to work in Boston.
We are incredibly proud of our multi-cultural environment where fifteen languages are spoken. Many of our children are bilingual and all benefit from the range of friends that they have from so many different backgrounds. New arrivals to school are common, and the children settle quickly - making new friends and becoming part of the "Carlton Community", a harmonious and hardworking learning family.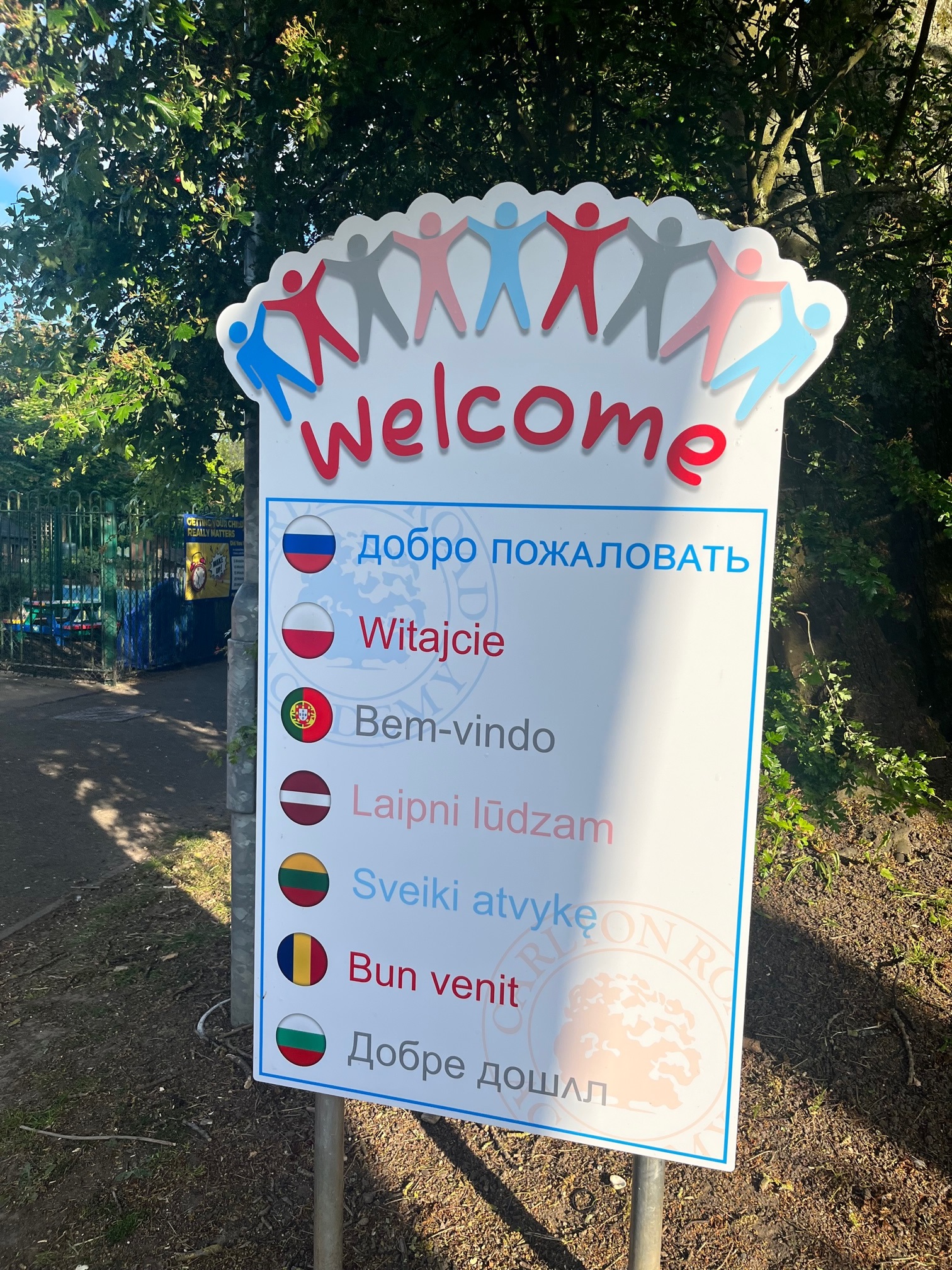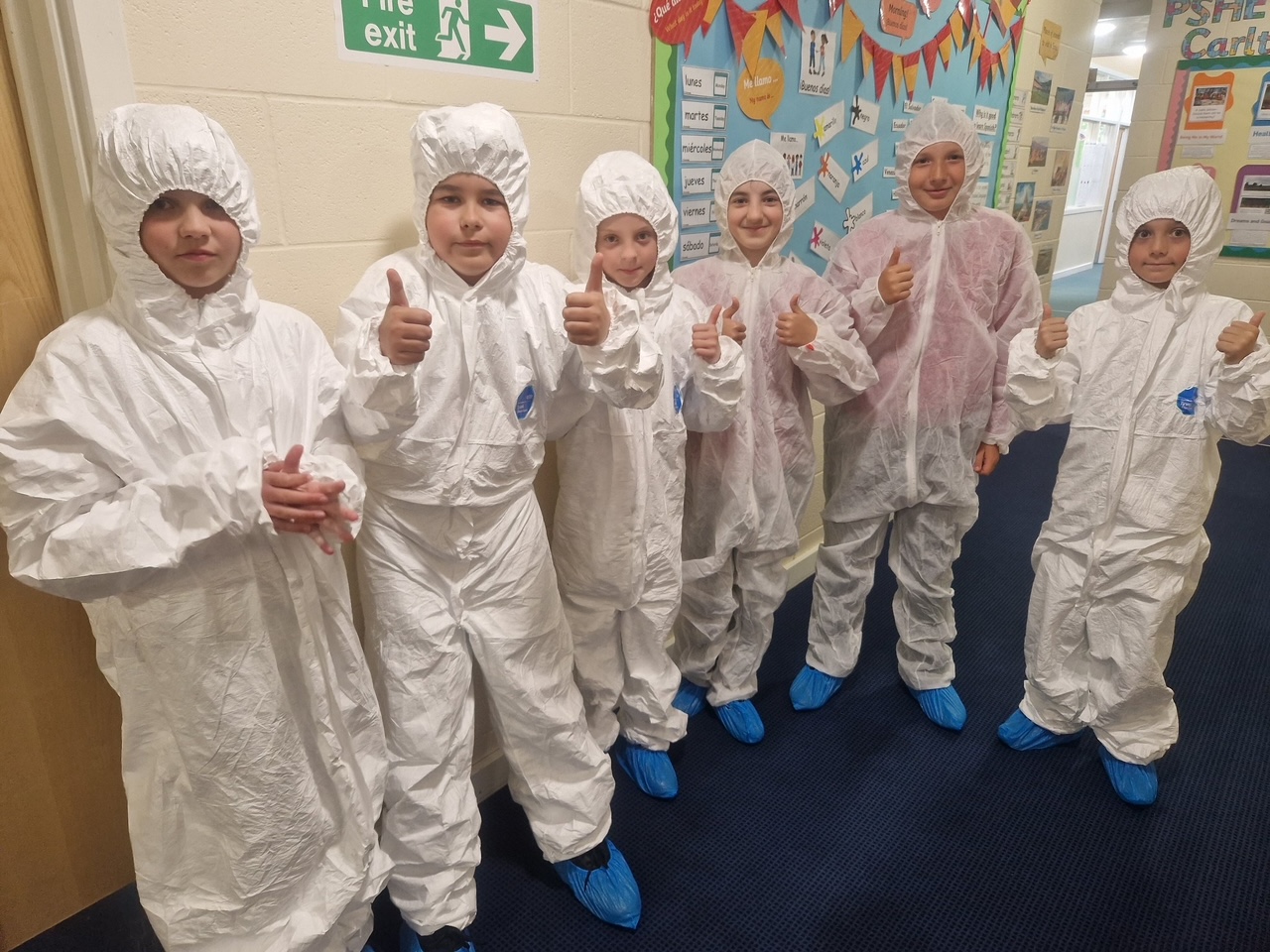 We are also delighted to work with other community members to play a role in our local area; our "Mini Police" are supported by the local PCSOs, here they are collecting evidence from the "scene of the crime" with PCSO Marie Williams.
Below her colleague supports the learning of road safety.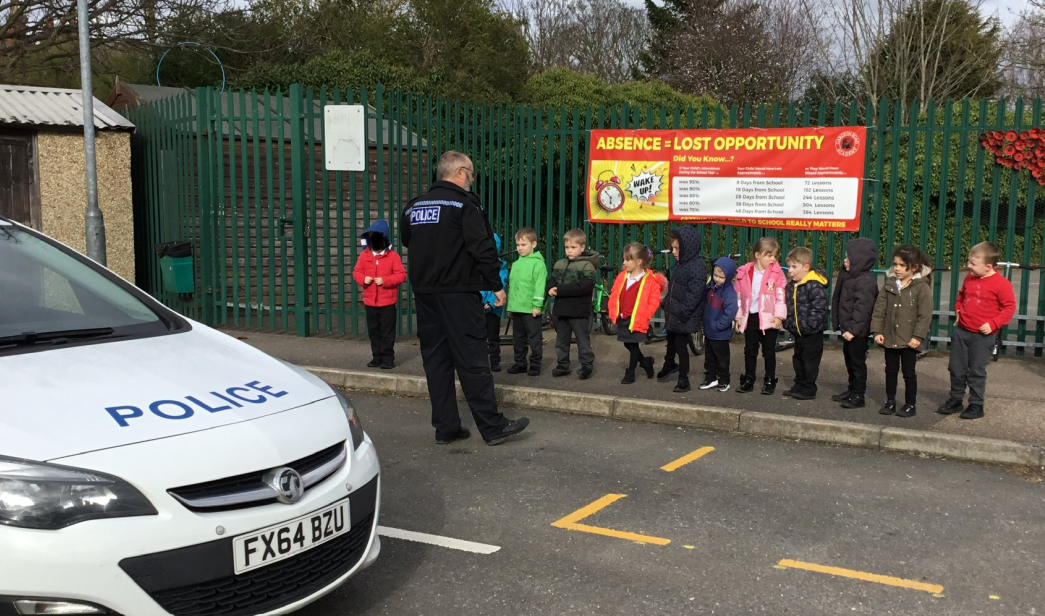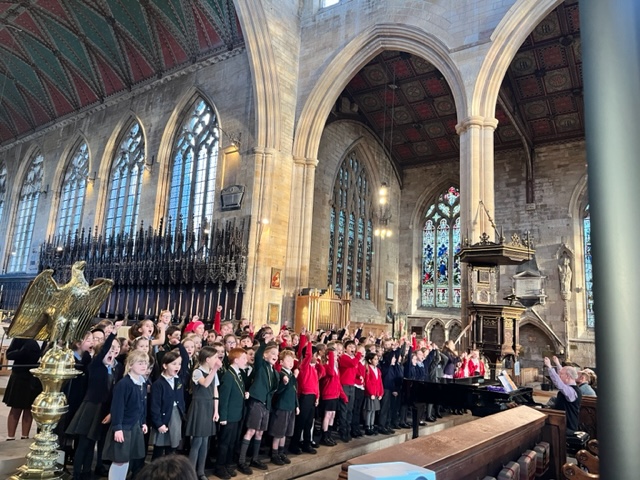 We are developing closer links with the team at Boston Stump; here are our Year 3s taking part in the "Big Sing" for which they were coached in choral singing by the Stumps director of music John Lyon.
Below is our summer Big Music Assembly where John's work with our Year 2 and 6 children was celebrated with a choral performance.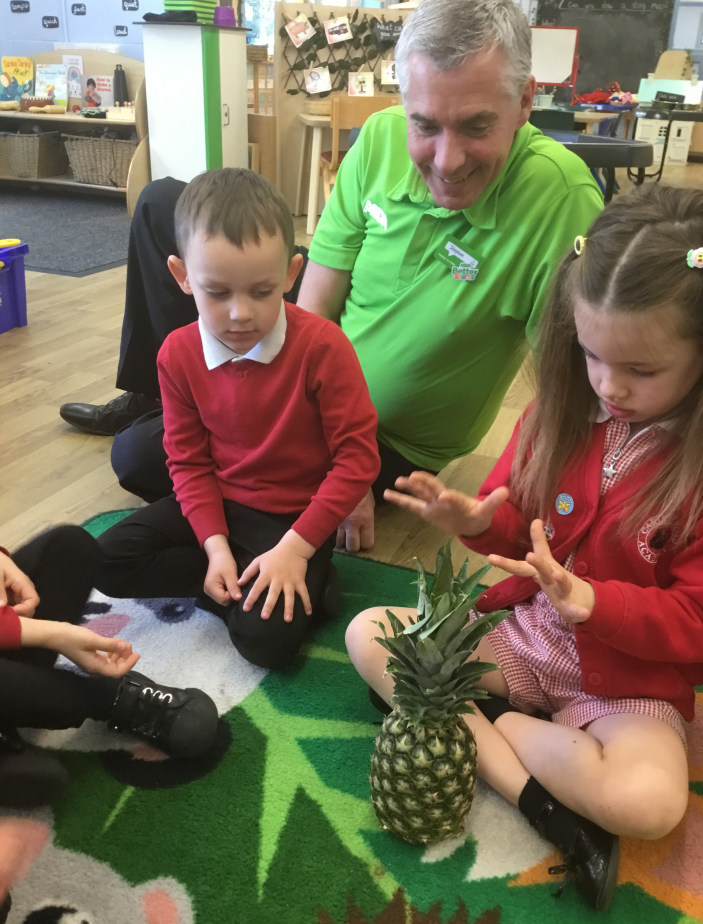 Our local supermarket "Community Champion", "Asda Steve", is a regular and much loved figure in the school. He supports with food and life skills learning bringing us a wide range of merchandise for the children to explore as well as providing other family focussed opportunities.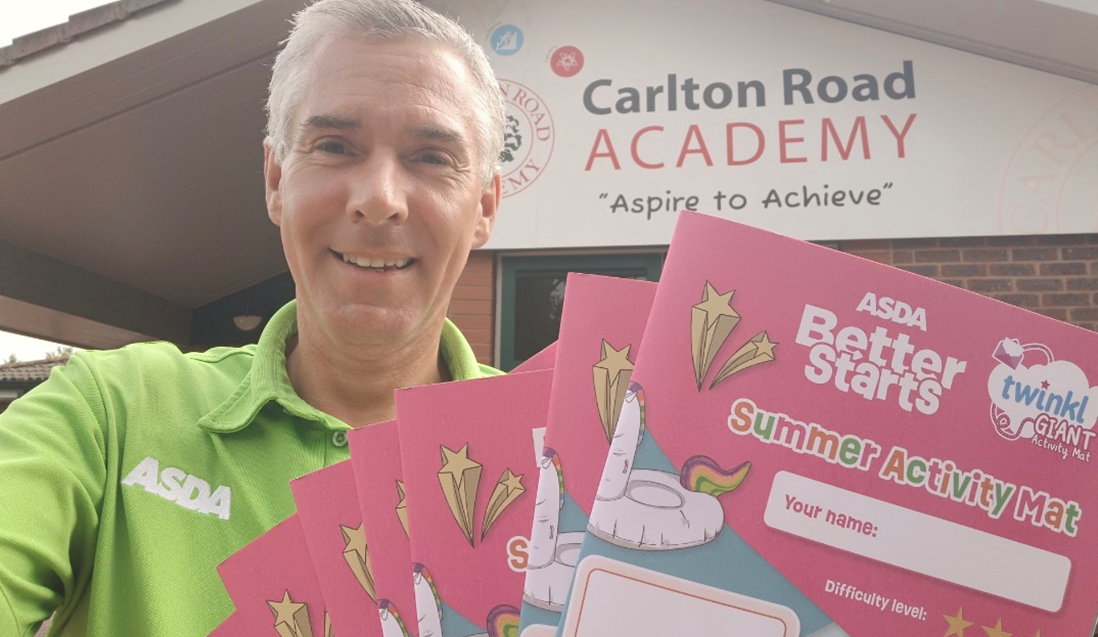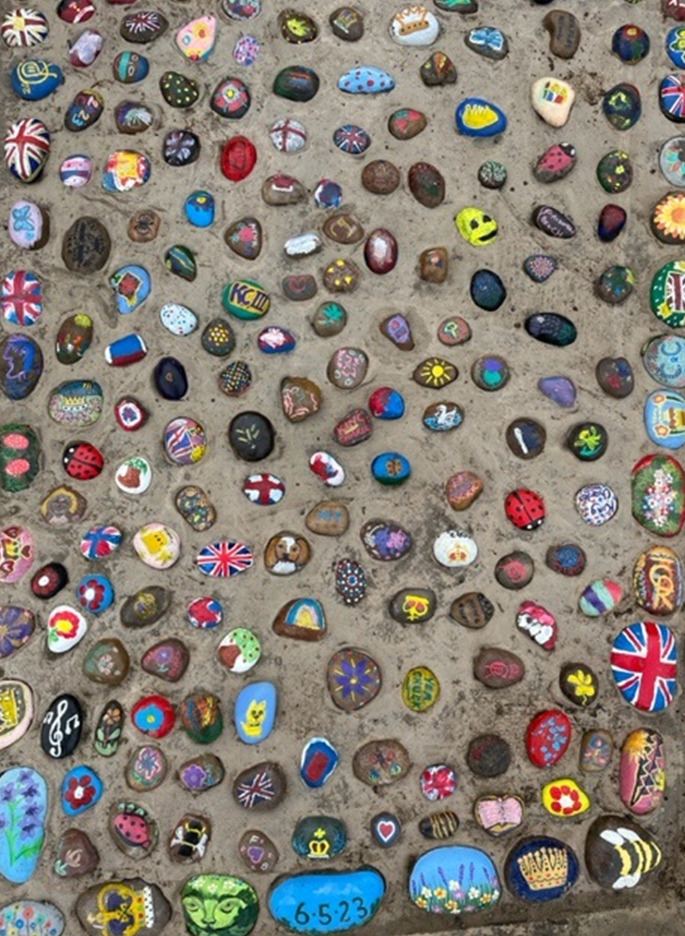 Our children's painted pebbles in a community "Friendly Bench" community project , created to mark the Coronation in May 2023.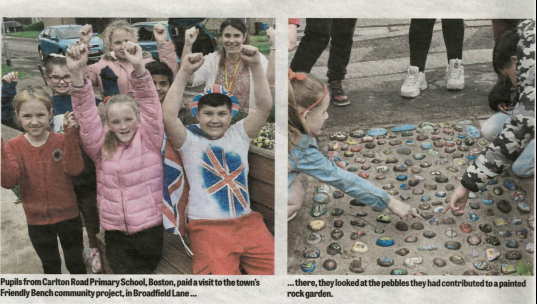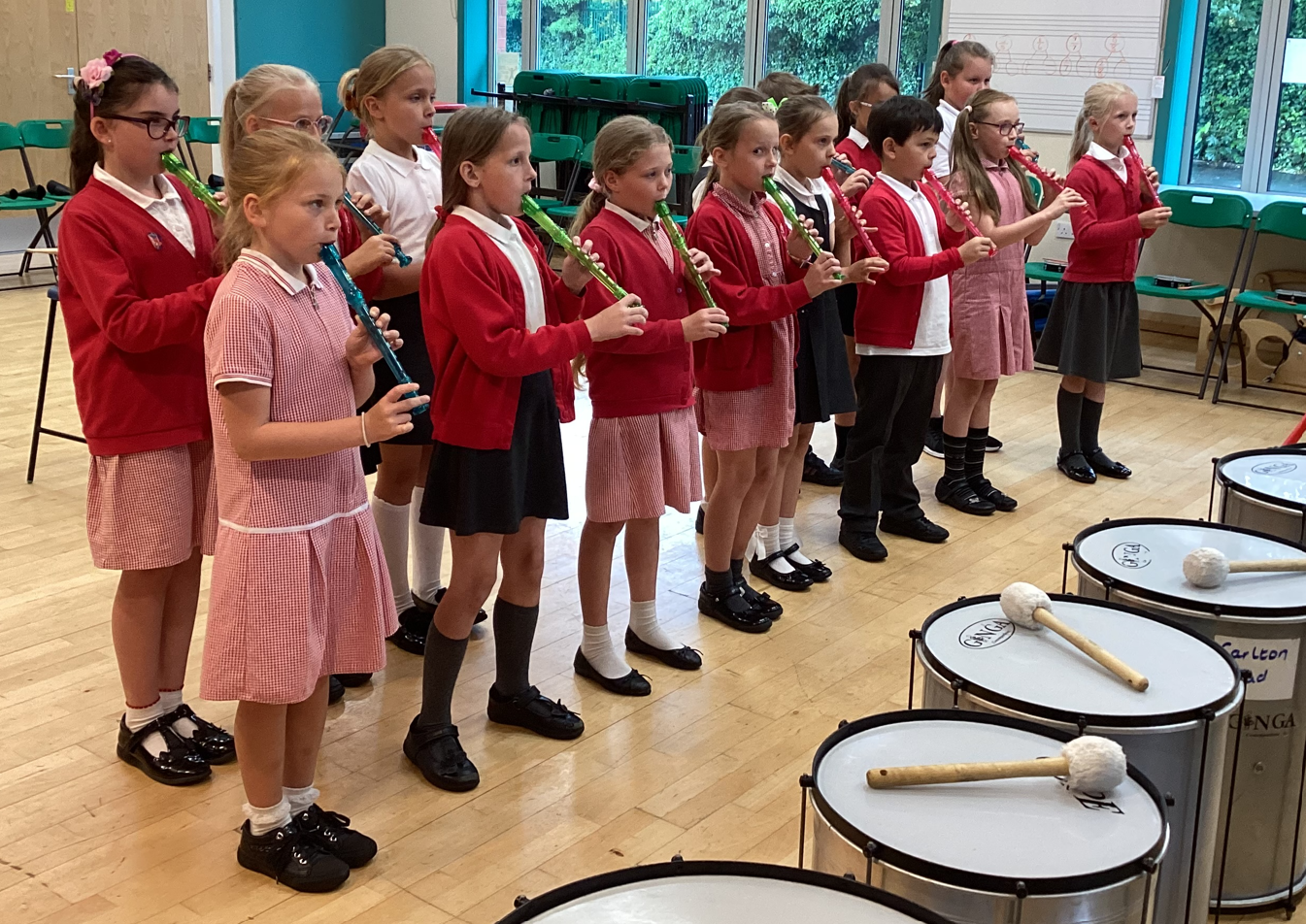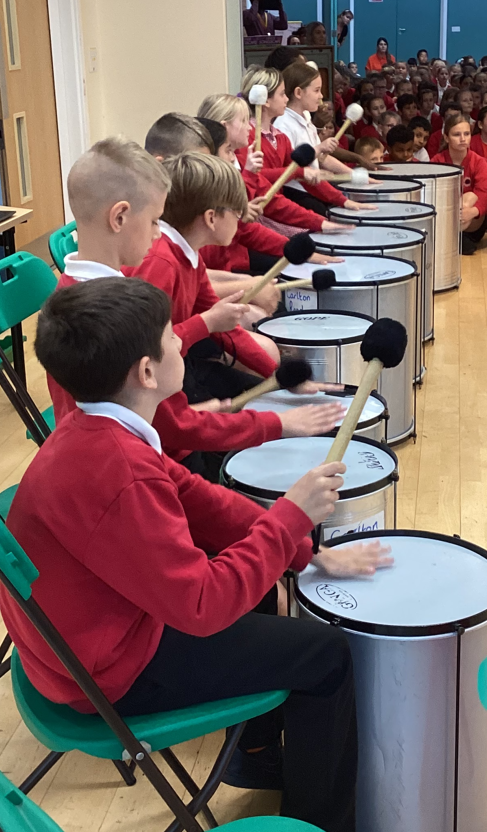 We work closely with the Lincolnshire Music Service enabling our key stage 2 children to have up to 50% of their music curriculum delivered by a professional musician.