E-Safety
Online Safety
At Carlton Road Academy we use technology and the Internet extensively across all areas of the curriculum.  Online safety, also known as 'E-Safety' is an area that is constantly evolving. Online Safety is embedded into our curriculum and students are given the appropriate advice and guidance by staff. 
Using the internet is an incredibly useful way to find out information; whether you want to research an area of history for a project or find out the time of the next train; do your online shopping or read "the paper".  It is the way most of us communicate by text message, e-mail or via a specially designed app or website often known as "Social Media".
During the pandemic communication apps such as Zoom or Teams helped us all keep in touch and see our families and friends, now these are part of everyday life; when the internet "goes down" we are lost!
However, there is also a dark side to the world wide web and used without care and safety measures it can be a dangerous place, where we can become scared, get tricked, be scammed or have our well-being hurt very badly. 
Parents play the most important role in embedding online safety at home. Please refer to our Social Media page and Safe Search Page on our website for helpful guides to keep your children safe. Please also see the links below to support parents with keeping their children safe online.
A Parent's Guide to Gaming - A CRA guide to explain to parents which games are suitable and what children do if they feel unsafe on games.
Useful Websites
www.childnet-int.org – A non-profit making organisation working directly with children, parents and teachers to ensure that the issues of online child protection and children's safe and positive use of the internet are addressed. Childnet International produce an online CD guide specifically for parents.
www.thinkuknow.co.uk – The Child Exploitation and Online Protection (CEOP) Centre has set up its own edcational website which has been designed and written specifically for children, young people, teachers, parents and carers.
www.getsafeonline.org/  A beginners guide to using the Internet safety, including a quiz and some video tutorials about how to 'stay safe' on-line.
www.kidsmart.org.uk/ – Kidsmart is an award winning internet safety website for parents and those working with children.  It has been developed  by the children's internet charity Childnet International and has excellent information on many of the technologies used by children, with guidance on how to 'stay safe' online.
www.bullying.co.uk – One in five young people have experienced bullying by text message or via email. This web site gives advice for children and parents on bullying.
www.chatdanger.com/ – This website is about the potential dangers with interactive services online like chat, IM, online games, email and on mobiles.  It provides information, advice, true stories and games. The resource page also contains a number of links to other useful websites.

https://reportharmfulcontent.com/report/
Report Harmful Content is a direct link to report your concerns about inappropriate content.

https://www.ceop.police.uk/safety-centre
CEOP is a place to gain further help about online abuse or the way some has been communicating online.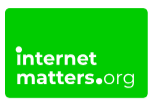 https://www.internetmatters.org/
internet matters provide parent guides to help keep your child safe online – these are available in a variety of different languages.

https://www.childline.org.uk/info-advice/bullying-abuse-safety/online-mobile-safety/report-remove/?ageRangeParameter=Under13&currentStep=Login_Signup#under13
Report Remove is here to help you people under 18 to confidentially report inappropriate images and videos of themselves and remove them from the internet.
https://safetynet.skipseducational.org/
Skips Safety Net provide parent guides to help to keep children safe online.
Safe Search
Safe search features are additional filtering to help block more potentially harmful material being made available, compared to when you simply use Google.
YouTube SafeSearch states: 'This feature blocks inappropriate search results (results that are categorized as Adult content)'
Google SafeSearch states: 'Whether you use Google Search at work, with children, or for yourself, SafeSearch can help you filter explicit content from your results.'
Please click the link below for a guide to enabling YouTube and Google SafeSearch features.
https://support.google.com/websearch/answer/510?hl=en&co=GENIE.Platform%3DAndroid
Please take some time to look at these useful 'Top Tip' posters for both adults and children:
https://www.childnet.com/young-people/4-11-year-olds/get-smart/
Social Media
Social media refers to websites and apps that allow people to interact with others, or create and share content. 
These platforms have age restrictions when signing up to them. That is because of data protection laws. Online services are not allowed to collect or store children's personal information if they are under the age of 13.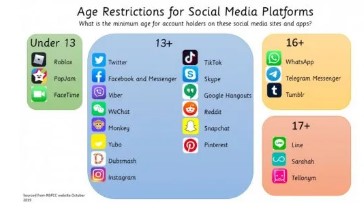 Please click on the picture links below for the information and help guides to support you putting in place any safety measures needed to keep your child safe at home.
Instagram Snapchat Facebook Whatsapp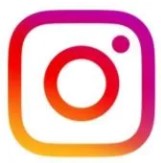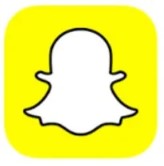 Tiktok Minecraft Roblox Fortnite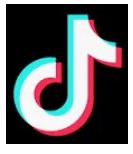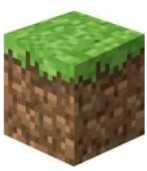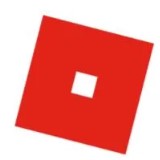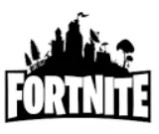 Netflix Youtube